1 September 2015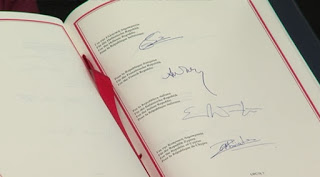 Portugal deposited its instruments of ratification for the UPC Agreement on Friday 28/08/15, as indicated on the European Council website.
According to the IP Copy, Portugal had passed the presidential decree ratifying the UPC Agreement on 06/08/15, but had not deposited its instrument of ratification at the Council of Europe before last week.
It has now become the eight country to have ratified the UPC Agreement. The UPCA will however only enter into force after Germany, the UK, and three more countries ratify it, following the ratification rule which states that:
"The Agreement will enter into force on the first day of the fourth month after the fulfilment of the following two requirements (whichever is the latest):
The deposit of the thirteenth instrument of ratification, including Germany, the United Kingdom and France (the three Contracting Member States in which the highest number of European patents had effect in 2012).